What is this site?
The Reading is a newsletter focused on creative writing and life by Yanyi, a poet and critic. From 2020-2022, it was a weekly (then monthly) creative writing advice column and community focused around real-time writing gatherings. The Reading has been featured variously in WIRED, Poets & Writers, Creative Capital, and Literary Hub, if you want to learn more.
Who is writing all this stuff?
Me, Yanyi! A more official bio after the jump.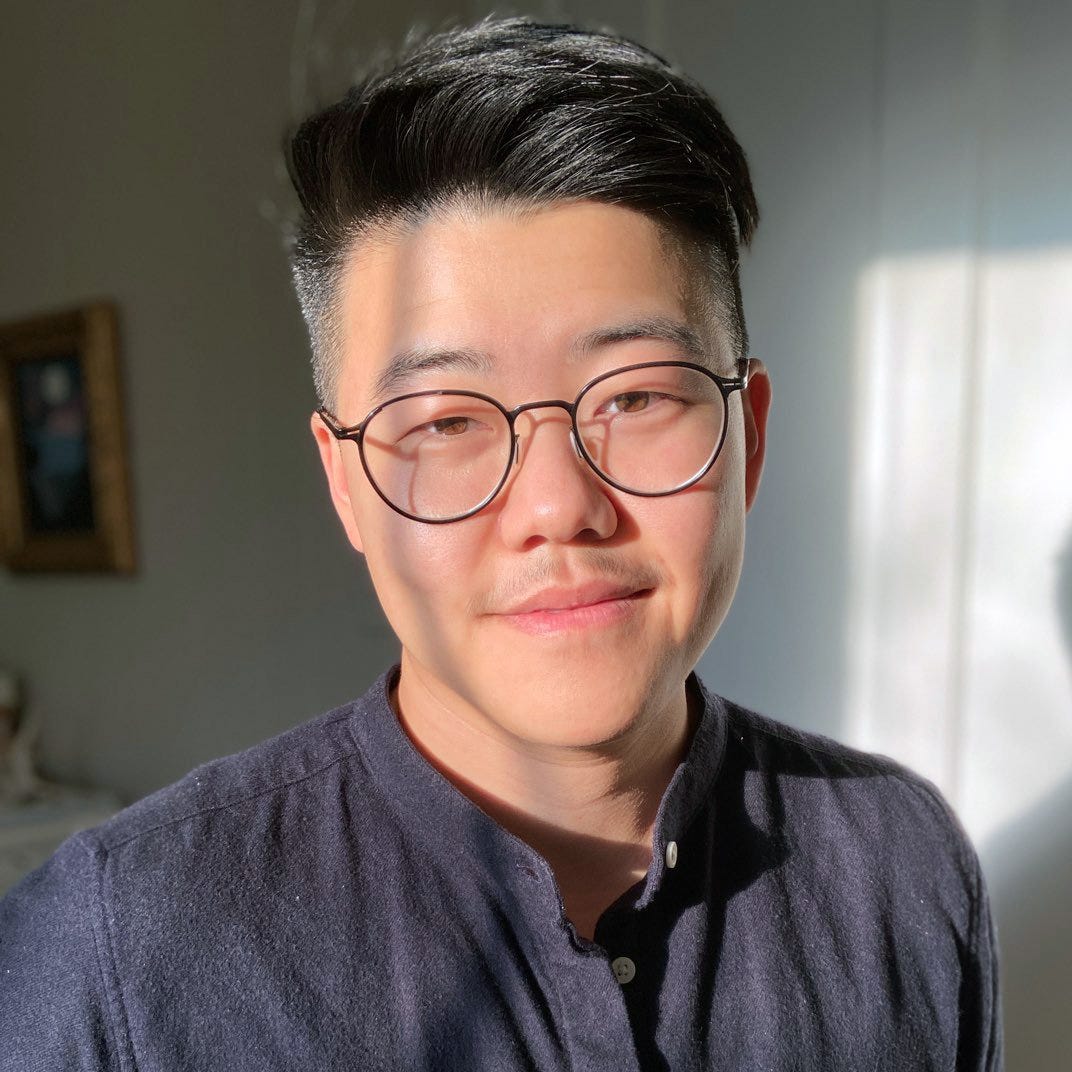 About the author: Yanyi is a poet and critic. He is the author of Dream of the Divided Field (One World Random House 2022) and The Year of Blue Water (Yale University Press 2019), winner of the 2018 Yale Series of Younger Poets Prize, finalist for the 2020 Lambda Literary Award in Transgender Poetry, and named one of 2019's Best Poetry Books by New York Public Library. Find out more at yanyiii.com.