The Reading is a creative writing advice column. Every first Sunday of the month, I answer a reader letter on a writing conundrum (like this). On Wednesdays, I answer a short question on more nitty-gritty craft and industry details and host a discussion (like this) for paid subscribers.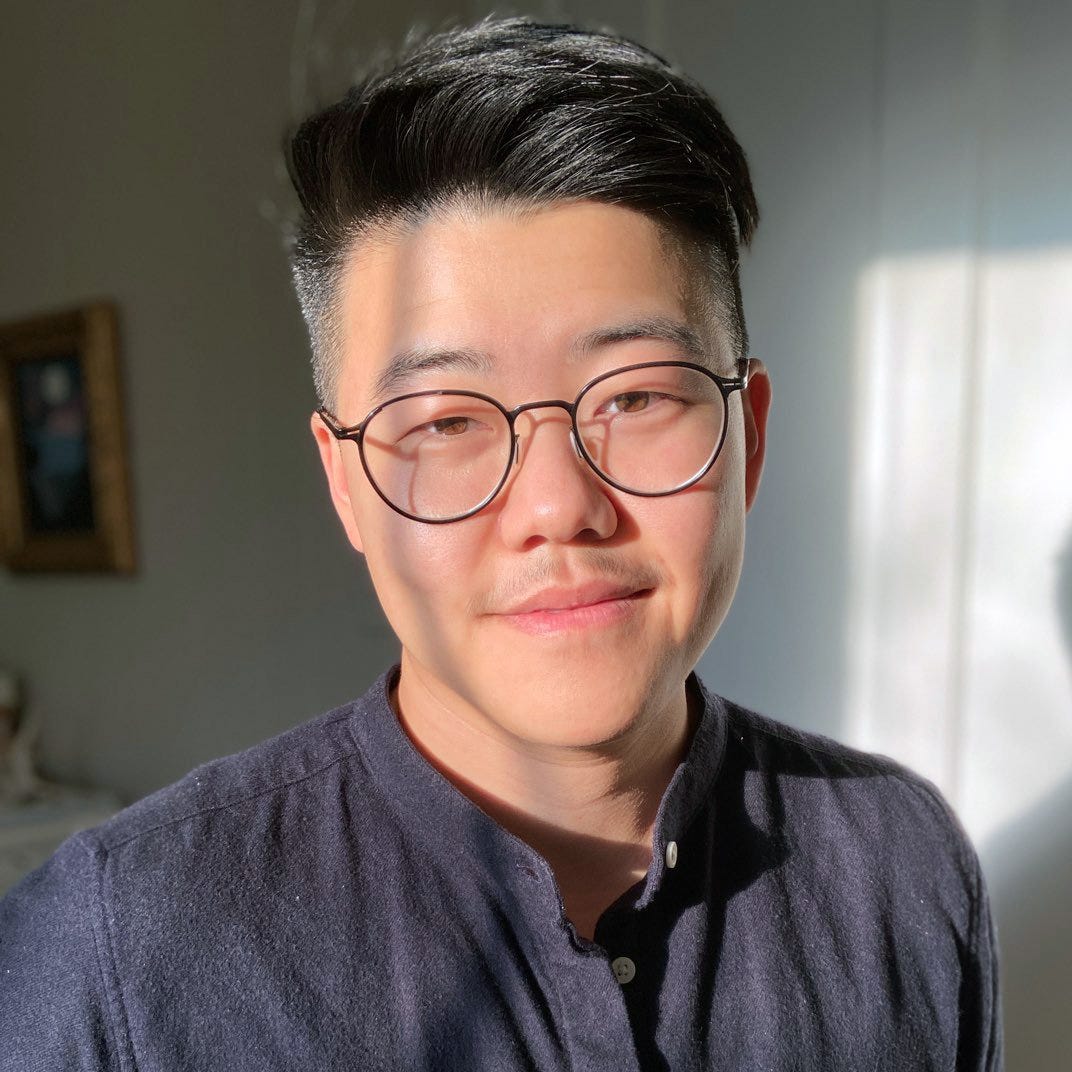 About the author: Yanyi is a poet and critic. He is the author of Dream of the Divided Field (One World Random House, forthcoming 2022) and The Year of Blue Water (Yale University Press 2019), winner of the 2018 Yale Series of Younger Poets Prize, finalist for the 2020 Lambda Literary Award in Transgender Poetry, and named one of 2019's Best Poetry Books by New York Public Library. His work has been featured in NPR's All Things Considered, Tin House, Granta, and A Public Space, and he is the recipient of fellowships from Asian American Writers' Workshop and Poets House. Currently, he is poetry editor at Foundry. Find out more at yanyiii.com.
Why subscribe?
Free signups will get
My monthly Sunday advice column
Paid subscribers receive
My monthly Sunday advice column
A letter postscript, usually additional commentary or an exercise pertaining to the monthly letter
The Writing, a weekly Wednesday discussion series where I answer practical writing and industry questions
Inclusion in the community at The Reading, including subscriber interviews
Here's a link to an index of posts from 2020 and the general newsletter archive, if you want to go back in time.
Contact
Find out about the advice column here.
Submit a question to the advice column here.
For other inquiries, check out my main site.